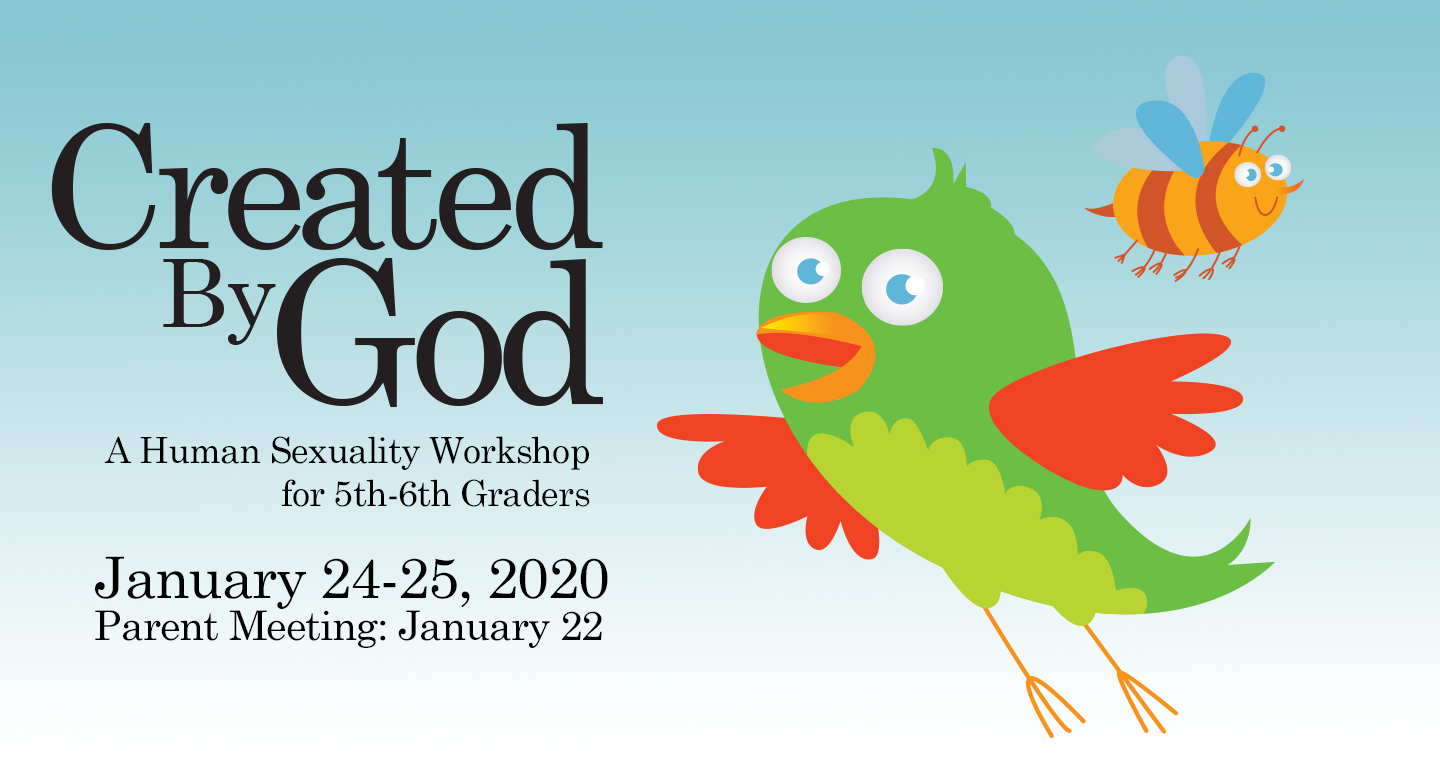 Young people in grades 5 and 6 will explore human sexuality in a safe, warm, nurturing, Christian setting.
About The Workshop
Created by God is facilitated by Sharon Lane. Sharon is a nurse, mother of two, and long-time member of King of Glory. Sharon is an experienced Created by God parent and Small Group Leader.
During this workshop, your child will learn about sex and sexuality in a safe, warm, nurturing Christian setting. They will be given information that:
• Affirms growth and change as part of God's plan for life.
• Recognizes and celebrates sexuality as a good gift of God.
• Suggests guidelines for love-filled relationships.
• Challenges young people to assume responsibility for making careful choices.

Workshop Schedule
Please note: because of the nature of the workshop, it is mandatory that at least one adult from each family attend the Information Meeting and the Closing Session. Youth participants must attend the entire session on both Friday evening and Saturday. The meeting and workshop will be held at King of Glory Lutheran Church.
January 22

7:00 – 8:00 pm
Adult Informational Meeting

Adults will meet the facilitator, receive a syllabus, review and write a message in participant book and have an opportunity to ask questions.

January 24

6:30 – 9:00 pm
(

Includes a snack)
Students & Group Leaders


January 25

9:00 am – 3:00 pm (Includes snack & lunch)
Students & Group Leaders

2:00 – 3:00 pm
Adults (It is mandatory that at least one adult for each participant attends this portion of the Saturday workshop.)

Registration
Early Bird Registration: $50
Deadline: Jan. 23
After Jan. 23: $75
Registration Closes Jan. 23
Workshop fee includes the book, snacks on Friday night, snacks on Saturday morning, and lunch on Saturday. If cost is a problem, scholarships are available. Contact Rainey Smith Children's Ministry Coordinator at King of Glory Lutheran Church at 972-661-9435 or for more information