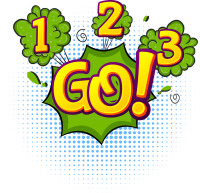 1,2,3, Go! – 1st, 2nd and 3rd graders come together for fun and fellowship. Each event will provide and opportunity for children to meet new friends and deepen existing friendships.
August – Welcome Back Party

October – Halloween Party

January – Board Games
February – Movies and Snacks (during On-Site Annual Meetings only)
March – Messy Art
Club 4/5 – 4th and 5th graders are ready for fun and fellowship. Friends are always welcome.
August – Hello/Good-bye Party

October – Halloween Party

January – Board Games
February – Movie and Snacks (during On-Site Annual Meetings only)

March - Messy Art