Starting January 9, make plans to join us on Sundays and Wednesdays each week.
Sundays at KOG
Sanctuary Choir is Back!

All are welcome to participate in choir as we lift our voices to God! Starting January 9, all are welcome to gather in the choir room on Sundays at 10:15 a.m. to join in singing for Worship at 11:00 a.m. There is no Wednesday night commitment for now; let's get singing!
Sunday School and Adult Education Return for Spring Semester.
Sunday School for all ages and 2 new Adult Education classes begin Sunday January 9 at 9:45 am.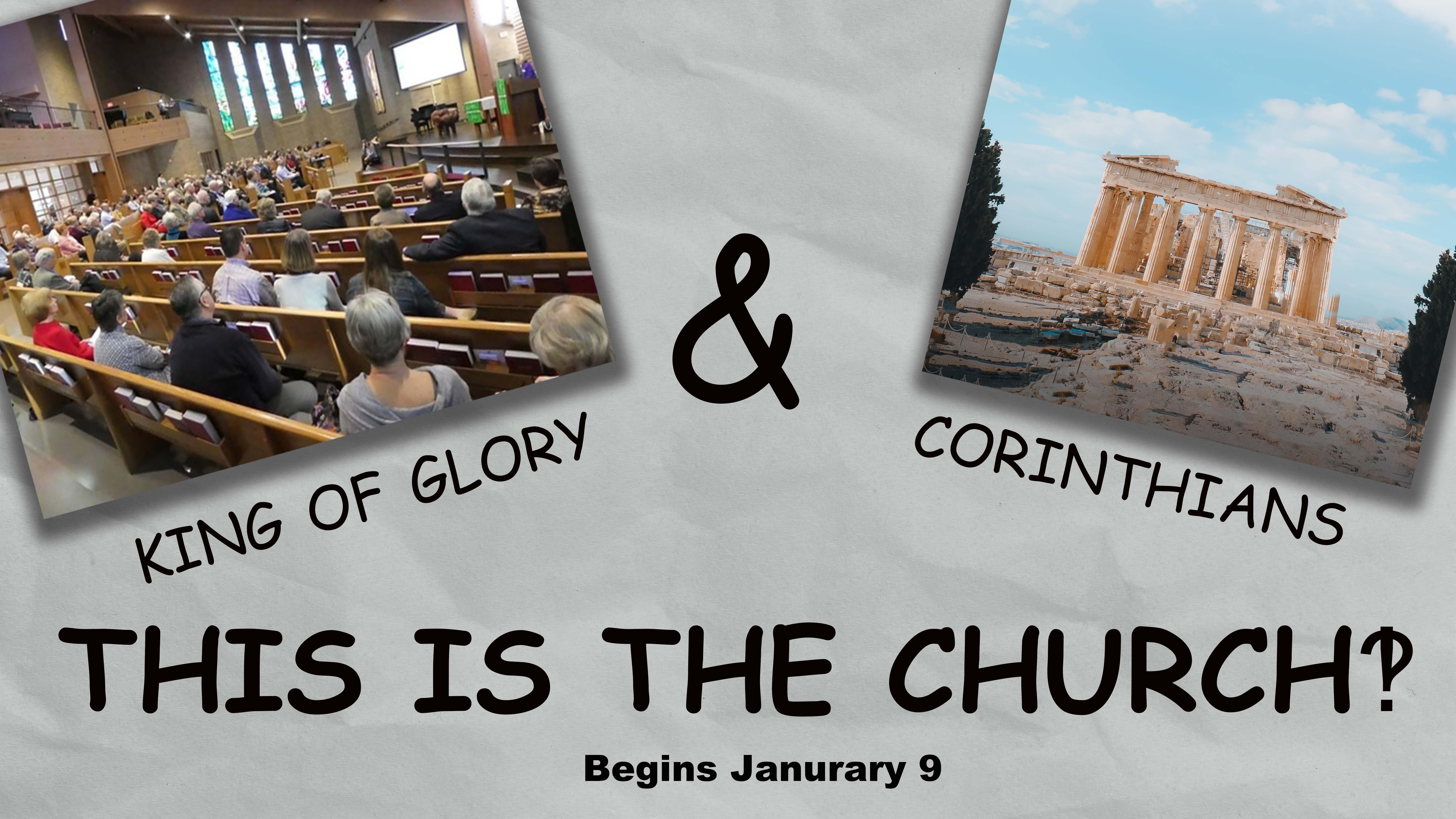 This is the Church‽
Interrobang: a question expressed in an exclamatory manner

Is KOG a question or an exclamation? As we anticipate the arrival of our new Lead Pastor, we will study the letters to the Corinthians. What can we learn about ourselves and our church from what occurred in Corinth? What are our challenges and what are our celebrations, and so much more!
"First and Second Corinthians has more to say to churches today than any other books in the Bible.
The teaching team includes Kathy Bean, Pastor Don Berg, Wesley Johnson, Paul Jentz, Carolyn Knudsen, Linda Ladd, Pastor Jon Lee, David & Becky Pederson, and Dan Reckmeyer.
Paul's letter to the colossians
Class will meet Jan 9 through feb 6 at 9:45 am
It's pretty easy to read a scripture and think about someone else who needs to hear that (wink, wink!), BUT guided by the Holy Spirit, the scripture shows US something WE NEED each time we read it. This is the essential question posed in Colossians: who is Jesus—really! And what did his death and resurrection have to say in 55 AD when this book was written. And what does it say to us today. Here's the spoiler—everything in our lives needs to be transformed by this Messiah—and that includes being a parent or a child, being an employer or being an employee, being a man or a woman. Come and study it with us and see what life in this crucified and risen Jesus means for us today in our mixed-up, chaotic, and contentious world today.
Teacher: Steve Lund

We are back with Destination KOG with more opportunities to grow in our walk with Christ!
Education opportunities
Youth will enjoy a simple and healthy dinner before they break off for education activities based on their grade level:
Junior High students will participate in Confirmation until 8:30 pm.
Senior High students will enjoy hangout time and opportunities to assist with Children/Youth activities or get a little homework done until 8:30 pm.
---
Opportunities for adults too!
We would like Wednesday nights to be the destination for the entire family, so while your children are growing in their faith, we invite you to participate in a new adult Bible Study!
Listening for the Voice of God
Wednesday nights Jan 12- Feb 2
7:15-8:30 pm
As part of Destination KOG, Adults will begin the New Year with 4 evenings of prayer, presentation, and conversation led by Pastors Jon Lee and Beth Taylor. The class will be based on the book What God Wants For Your Life: Changing the Way We Seek God's Will by Frederick W. Schmidt. We encourage participants to purchase the book. You can click on the image here to purchase from Amazon.