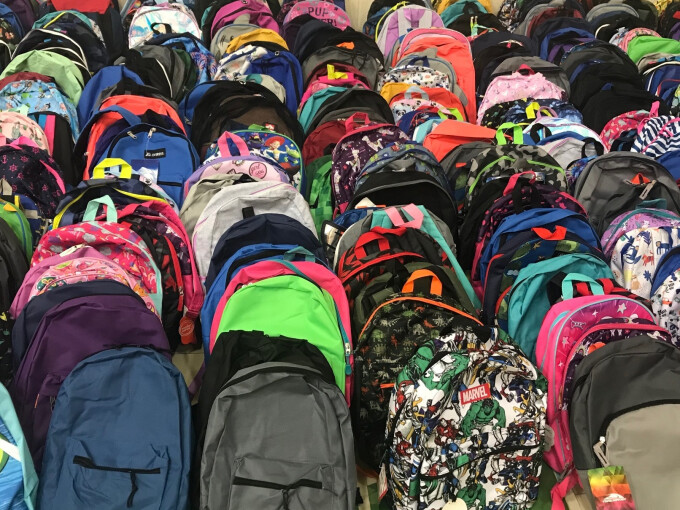 Backpack Challenge 2019: A Huge Success
The 2019 Backpack Challenge concluded this weekend with Backpack Stuffing events and delivery to Dobie Primary School!
Through the generosity of our members, all 556 students at RISD's Dobie Primary School have a new backpack and their entire supply list!
We were also able to send 150 backpacks to Upbring Foster In Texas.
Thank you to everyone who donated to the Backpack Challenge and those served this weekend! Your impact will be felt throughout the Dobie community all year.