We exercise our bodies. We exercise our minds. We even exercise our talents. What about our faith? King of Glory's theme for the new education year is Cross Fit KOG. Whether you exercise your faith regularly, have been sitting on the couch, or somewhere in between, it is time to take our spiritual fitness to the next level.
Join one of our Sunday morning classes, connect with a small group or find a place to serve. Commit to expanding your spiritual routine this year.
SUNDAYS — ONLINE
The Cross Fit Life
Class meets Sundays, Jan 10-May 16 at 9:45 am
We are called to be disciples of Christ. But, what does that actually look like in our daily lives? Join our intergenerational class focused on exploring how to live as a follower of Christ. We'll explore a wide variety of topics and perspectives, looking both to the Bible, modern faith leaders and our own experiences.
"As followers of Jesus, we want to pour out our lives for others. This is a good and beautiful thing. However, if we are not continually replenished by "living water," we will end up dry and exhausted."
This Spring, the Cross Fit Life class explore spiritual formation: What are the truths and practices that will allow us to "live in the overflow?" Join us as we learn together through Bible study, discussion and practical life application. Class participants are invited to use The Reservoir weekday devotional as a part of the class.
Teaching team includes Denise Blessing, Glenda Miller, Laura Huddleston, Wendi Khan, Tina Lombardi, Kerri Macy, Pastor Beth Taylor and Nancy Wolff. This class meets via Zoom. Please register to receive log-in details.
Online Discussion Option –Please join our Facebook discussion group to connect with our class! If you're not able to join us in Zoom class on Sunday mornings, this might be a great way to participate.
---
The Gospel of Mark: Immediately!
Class meets Sundays, Jan 10-May 16 at 9:45 am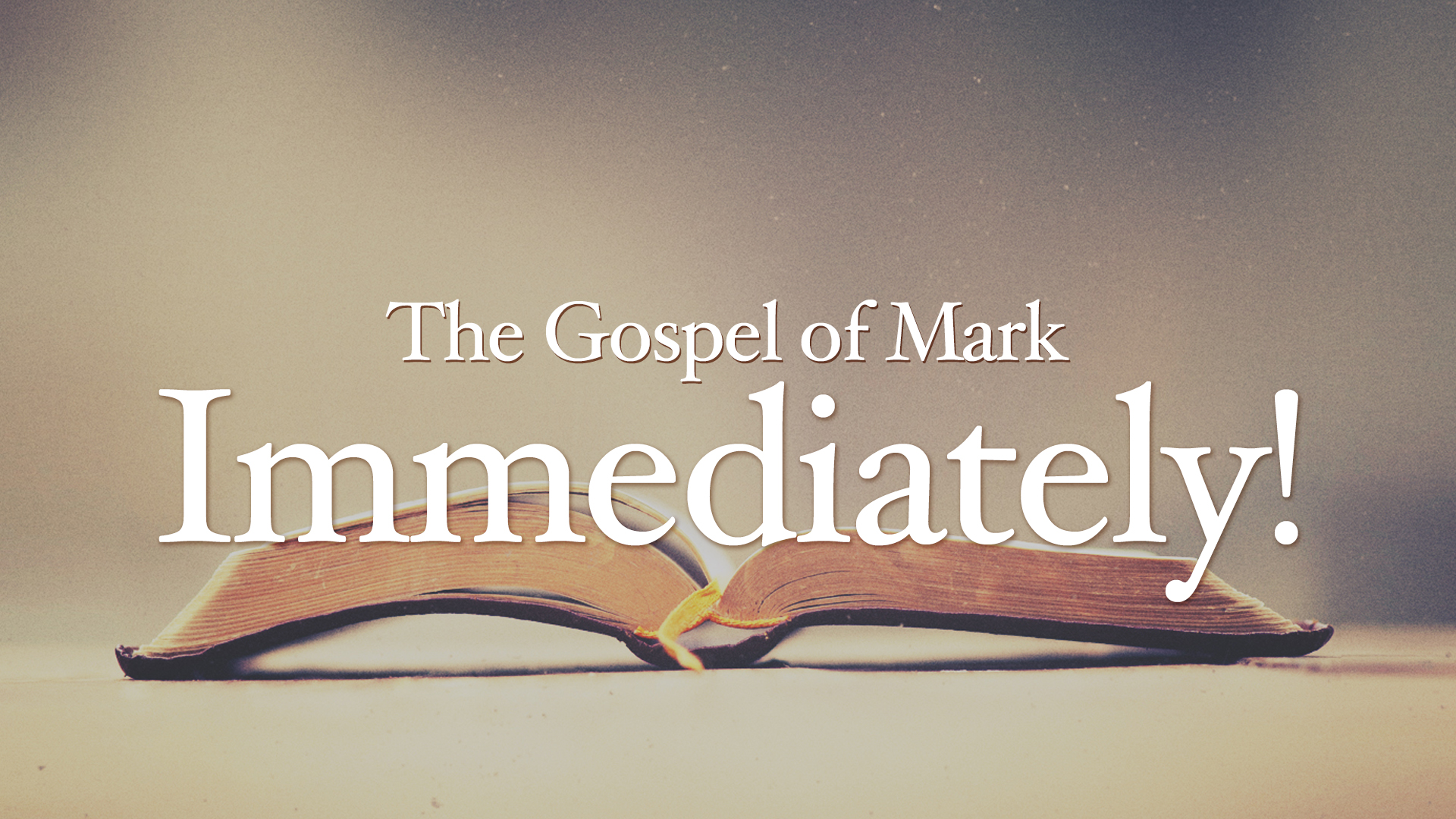 For the spring semester of Adult Education, the Bible Teaching Team will present the Gospel of Mark. The first of the four gospels to be set down in writing, Mark is written with the immediacy of a religious proclamation based on recent historical events, proclaiming for all the world the "good news" about Jesus Christ. As Eugene Peterson describes in his introduction to Mark from The Message:
"Mark wastes no time in getting down to business – a single-sentence introduction, and not a single digression to be found from beginning to end. An event has taken place that radically changes the way we look at and experience the world, and he can't wait to tell us about it. There's an air of breathless excitement in nearly every sentence he writes. The sooner we get the message, the better off we'll be, for the message is good, incredibly good: God is here, and He's on our side."
Join us beginning January 10, when Don Berg will lead us into the beginning of this most remarkable account of God's working a new thing in the world. The teaching team includes Kathy Bean, Pastor Don Berg, Wesley Johnson, Paul Jentz, Pastor Jon Lee, David & Becky Pederson, and Dan Reckmeyer. This class meets via Zoom. Please register to receive the log-in details.
Unable to Make it on Sunday? Watch our Recorded Classes!
Did you know that many of our KOG Adult Education classes are recorded and available to you on AmplifyMedia? The Gospel of Mark: Immediately! class will be available on AmplifyMedia.
You can sign-up for your free access to this online library here: Amplify Media
Congregation Access Code: KHLRYJ
For more information, please contact Kerri Macy at .