The Pollinator Garden
Pre-pandemic, church leadership worked with Amanda Schulz to design a pollinator garden with the eventual goal of placing it on the National Wildlife Federation registry as a designated wildlife habitat.
Church member volunteers worked together to remove multiple loads of stones from the site. A professional landscaping company then came in and replenished the site with good soil and installed the Liriope border. Several workdays in the fall of 2021 and spring of 2022 brought the installation of plants, sown seeds, and spreading of mulch. A few of the plants were purchased, but most were donated by volunteers, church members, or transplants cultivated by Amanda.
Join us for a workday!
Friday morning, June 2, 2023
9:00-11:00
Please make sure to bring your gardening gloves and small tools that you have, like trowels and clippers.
Bring your own coffee, but bottled water will be provided in a cooler.
We have many different species of plants in our garden, including:
Shrimp Plant


Cannas


Purple Vitex


Passion Vine


Orange Cosmos


Last fall we had our first Monarchs visit and lay eggs on the Butterfly Weed. This fall there will be workdays to add additional fall plantings, including Fall Aster, build an arbor, install water options for pollinating insects, and sow seed for spring.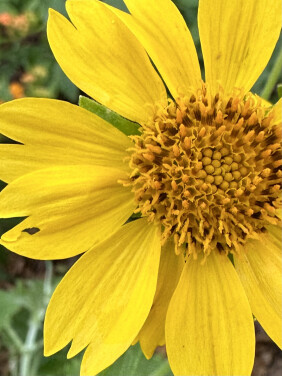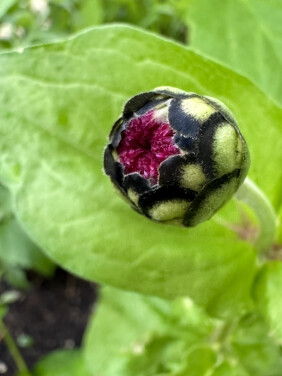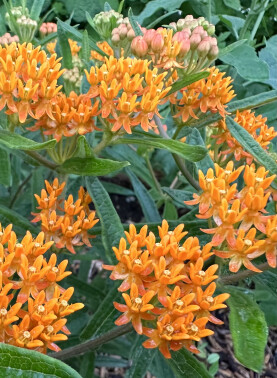 Contact Amanda Schulz to volunteer or donate plants at .
---
Get to know Amanda and Jon Schulz -
Amanda and Jon have been beekeeping since 2018 and started a company, Blackland Bees, dedicated to honey bee rescue, education, conservation and pollination services. Learn more on their Facebook page and in a recent NBC 5 story!