As we live our faith out in community, it is important to prioritize activities and choices that help us grow in faith. Join us on Sunday mornings as we come together to learn more about God and our relationships with God, one another, and creation.
SUNDAYS
---
FALL CLASSES
BEGINNING AUGUST 28TH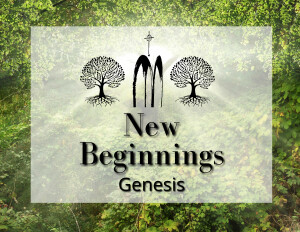 New Beginnings: Genesis

New Beginnings can be seen throughout history and all around us: in creation, for the nation of Israel, and for King of Glory as we look towards the future. This class will be lead by a faculty of 12 gifted and experienced instructors. Come and marvel at how Genesis continues to be relevant for us today!
Sundays at 9:00 in Room LL10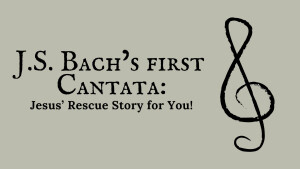 BACH'S FIRST CANTATA:
JESUS' RESCUE STORY
Want to see Jesus? Based on Luther's famous Easter hymn about the crucifixion and resurrection, Bach's first and best cantata ("Christ Lag in Todesbanden") will, strangely enough, do just that—show you, Christ! Bach has been famously called the fifth evangelist—as in Matthew, Mark, Luke, John . . . and Bach! He has also been called God's composer! Why? Because, first of all, he knows the gospel story backward and forwards, and second, because he can show the power of that story with all the deepest resources that music can muster. (And you may pick up some German along the way!)
Bach amazingly shows us everything through images created by the music. In the second section of the cantata, an unforgettable bass line presents the serpent (God's enemy) slinking about us—holding us captive. And then in the next section, you'll hear the breathlessly fast notes of the violin showing Jesus running like mad to rescue us. What power! What music! What joy!
Come and see—and hear God working in your life right now—through this God-soaked music of Bach!
Sundays at 9:00 in the Fellowship Hall, August 28 – Oct 2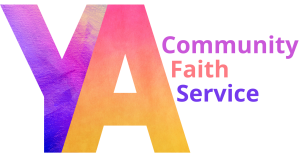 young adult class

We are very excited to pick up where we left off last Spring when we gathered to explore the core beliefs of Christianity through your eyes as young adults. Pastors Kenny and Beth will join you in discussion-based classes as you grow in faith, while also providing an environment where you can have fun getting to know one another and find opportunities to serve together.
Sundays at 9:00 in Room 116
---
Unable to Make it on Sunday? Watch our Recorded Classes!

Many of our Adult Education classes are recorded and available to you on AmplifyMedia.
Sign-up for free access to the online library here at Amplify Media.
Congregation Access Code: KHLRYJ
Download this Guide for accessing KOG Content on AmplifyMedia.