As we live our faith out in community, it is important to prioritize activities and choices that help us grow in faith. Join us on Sunday mornings as we come together to learn more about God and our relationships with God, one another, and creation.
SUNDAYS at 9am
---
Fall classes beginning September 10th:

Jeremiah - Hope in the Midst of Despair

Despair comes in all shapes and sizes and turns our lives and our world upside down and inside out. Hurricanes, earthquakes, floods, forest fires, tornadoes, wars, financial, relational, physical, emotional, marital, and spiritual. In the midst of despair, Jeremiah offers a message of HOPE. He is called The Human Prophet because of his honest emotions while enduring all manner of trials and pain.
9 am in Lower Level, Room 10
REGISTER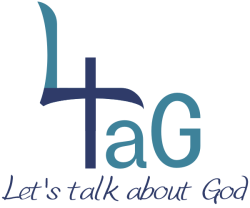 We talk about a lot of things during the week. Some of our conversations are helpful, some not so much! Let's talk more about God — who God is and what God is doing in our lives, our families, our community, and the world. By doing so we honor God and encourage each other's faith development.
Join us this Fall for conversations about the Attributes of God, including holiness, sovereignty, wrath, grace, goodness, and more! We will draw from Scripture as well as Christian writers, music, art, and nature.
9 am in Lower Level, Room 15
Register
---
Unable to Make it on Sunday? Watch our Recorded Classes!

Many of our Adult Education classes are recorded and available to you on AmplifyMedia.
Sign-up for free access to the online library here at Amplify Media.
Congregation Access Code: KHLRYJ
Download this Guide for accessing KOG Content on AmplifyMedia.