We exercise our bodies. We exercise our minds. We even exercise our talents. What about our faith? King of Glory's theme for spiritual education is Cross Fit KOG. Whether you exercise your faith regularly, have been sitting on the sidelines, or are somewhere in between, it is time to take our spiritual fitness to the next level.
Join our Sunday morning class at 9:00, connect with a small group, or find a place to serve. Commit to expanding your spiritual routine this year.
SUNDAYS
---
THE POWERS THAT BE - THEOLOGY FOR A NEW MILLENIUM
June 5th through August 14th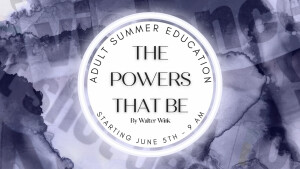 Join us as we discuss The Powers That Be by Walter Wink, Sunday mornings at 9:00 in Room LL9/10
"Walter Wink's The Powers that Be is a brilliant book, and an important book. We need to take seriously his understanding that violence is never redemptive. Walter Wink is indeed giving us a new theology for a new millennium, and if are to make it for another thousand years we need to understand this. This is not a book of doom, but of wondrous hope." - Madeleine L'Engle
Teaching team includes: Kathy Bean, Don & Judy Berg, Pastor Kenny Dickson, Paul Jentz, Carolyn Knudsen, Pastor Jon Lee, David & Becky Pederson, and Nancy Wolff.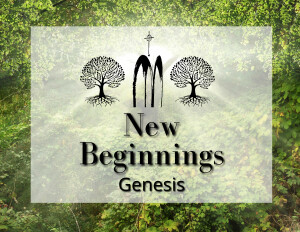 New Beginnings: Genesis
starting August 28th

New Beginnings can be seen throughout history and all around us: in creation, for the nation of Israel, and for King of Glory as we look towards the future. Come and marvel at how Genesis continues to be relevant for us today!
Registration details coming soon
---
Unable to Make it on Sunday? Watch our Recorded Classes!

Many of our Adult Education classes are recorded and available to you on AmplifyMedia.
Sign-up for free access to the online library here at Amplify Media.
Congregation Access Code: KHLRYJ
Download this Guide for accessing KOG Content on AmplifyMedia.