A Ministry of Hospitality and Justice
Since 2007, Refugee Resettlement Ministry (RRM), a local arm of the Lutheran Immigration and Refugee Service (LIRS), has helped refugee families restart their lives by providing a modestly furnished apartment - and we are just getting started!
Recent families served were interpreters from Afghanistan who helped the US Army and would be at risk if they remained in country. While each refugee's story is unique, here are some fast facts that highlight details about refugees throughout the world.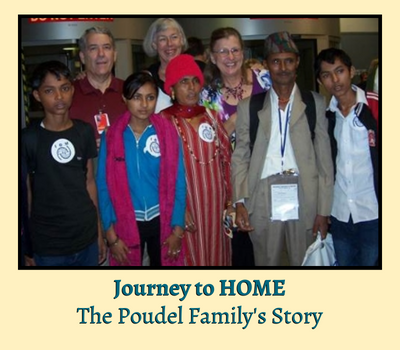 Ways YOU can be involved:
Stand with Refugees Partner

This is a great way to get started! Email John Mathis at and sign up to receive regular notices about ministry activities and needs. Join us when you are able!
DONATE

At the heart of our work are donations of gently used furniture and newly purchased household goods.


We maintain inventory to prepare for apartment set ups and accept donations all the time. Are you downsizing? Consider donating some furniture. While you shop this week, add some extra items to your cart from the bundles lists to donate. See details of the furniture and household items needed below:
Contact Mary Ann and Mike McMichael at for more information about donating items.
Monetary Donations help us to fill the gaps in inventory and to set up new projects.


You can donate online through KOG (designate "Refugee Ministry"), contact John Mathis at , or donate directly to LIRS to support their efforts worldwide.
VOLUNTEER
Join a set-up team and spend between 2-4 hours, usually on a Saturday morning, setting up an apartment for a refugee family's arrival.
Contact Joyce Gastler at for hands on involvement!
HELP WITH SPECIAL PROJECTS

JOIN A TEAM WORKING ON PROJECTS TO SUPPORT REFUGEES ALREADY HERE:
THE BICYCLE PROJECT
Bicycles allow the family to have immediate transportation to a job or shopping. Contact John Mathis at . if you want to help buy, assemble, deliver, and/or teach refugees about road rules and bike safety.
THE COMPUTER PROJECT
Computers give the family access to ESL classes on-line and support classroom work for their children. Contact Tim Hutchison at if you would like to help to set-up simple software, deliver computers, and/or show the family how to use them.
THE BABY BUNDLE PROJECT
Baby Bundles give families the basics for their new baby. See our Amazon wishlist with items needed for the bundles. Contact Sandy Horsley at if you would like to help buy, assemble, and/or deliver to families with a new baby.
Come along side us as we minister to, care for, and serve refugees in Dallas!