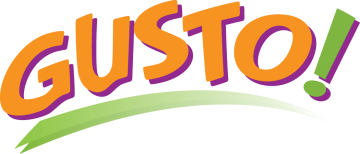 GUSTO! organizes intellectually stimulating activities and events through which we can learn and share our experiences.
Join us for the 15th season - changes are afoot!
This year, we will enjoy five presentations on the second Monday of every other month beginning in September. Pack a lunch and join us in the Fellowship Hall at 11:30 am.
We will host hybrid meetings during the upcoming 2023-2024 season, in person at King of Glory Lutheran Church and through Zoom. Bring your lunch if you'd like and enjoy gathering together to eat and listen to incredible speakers! People of all ages are invited to attend and guests are always welcome. Please register prior to attending, regardless of the way you will be joining us. For more information, email .
I want to receive gusto event emails
Upcoming Meeting
November 13
Jeanie Borlaug Laube will be giving us a daughter's perspective of the "Father of the Green Revolution," her father, Dr. Norman Borlaug, an American agronomist who led initiatives worldwide that contributed to the extensive increases in agricultural production termed the Green Revolution and won him a Nobel Prize in 1970.
2023 - 2024 Schedule
September 11, 2023
Artificial Intelligence at the Edge
Skip Howard, Founder and CEO of SpaceE, Inc.
Learn more about the uses of A.I. technology in business!
Skip Howard joined us, the CEO and founder of Spacee, a global augmented reality startup that's revolutionizing the retail industry.
November 13, 2023
A daughter's perspective of the "Father of the Green Revolution," Dr. Norman Borlaug, Nobel Prize Winner, 1970.
January 8, 2024
FaithSpotting
Pastor Kenny Dickson
Sr. Pastor of KOG,
Host of FaithSpotting Podcast, and founder of Cross Roads Faith and Film
Spot issues of life, faith, and theology presented in film and use the stories to strengthen and apply faith in everyday life.
March 11, 2024
History Survives through Memory
Group field trip to the
Dallas Holocaust and Human Rights Museum
Some of humanity's most incredible stories of struggle and courage live right here in our backyard. Discover. Remember. Because what we remember never dies.
May 13, 2024
A Dog Called Hope, A Wounded Warrior and the Dog Who Saved Him
SSgt. Jason Morgan, USAF ret., Author
Best-selling author and national spokesperson for an organization that pairs service animals with wounded veterans.