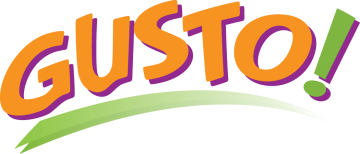 GUSTO! organizes intellectually stimulating activities and events through which participants can learn and share their experiences.
We will be hosting hybrid meetings during the upcoming 2022-2023 season, in person at King of Glory Lutheran Church and on Zoom, at 11:30* on the second Monday of each month beginning in September. Bring your lunch if you'd like and enjoy gathering together to eat and listen to incredible speakers! People of all ages are invited to attend and guests are always welcome. For more information, email .
*please note the new time!
Please register prior to attend, regardless of the way you are attending.
I want to receive gusto event emails
Upcoming Meeting
April 17
Play Ball!
T. R. Sullivan
TR Sullivan was a sports journalist for 40 years and spent 32 years covering the Texas Rangers for the Fort Worth Star Telegram and MLB.com. He will be sharing his stories about the Rangers and baseball in general.
2022 - 2023 Schedule
Gusto will gather again in the fall! Our calendar runs from September through May, meeting at 10am on the second Monday of the month. Please sign up on our email list to stay up to date on our events and gatherings!
April 17
Play Ball!
T. R. Sullivan
TR Sullivan was a sports journalist for 40 years and spent 32 years covering the Texas Rangers for the Fort Worth Star Telegram and MLB.com. He will be sharing his stories about the Rangers and baseball in general.
May 8
Antarctica
Earl Eliason
Earl and Eileen Eliason are frequent world travelers. Everywhere they go, Earl brings his cameras and talent for recording beautiful images from their visits. Their most recent adventure was to the wild, white and blue of the frozen continent at the most distant southern end of our planet. His photographs will give us a "southern exposure" to that land and their journey.
2021— 2022 Past Events
March 13
What Jack Taught Grandpa
Bob Heckman
Whether you're a parent or a grandparent, your younger family members really have something to say… if we just listen to them.
Bob Heckman, author of the children's book What Jack Taught Grandpa, will share the cute, funny, and interesting things his grandson Jack said while growing up. There are great lessons for all of us. Join us for a fun time - and receive a copy of the book as a bonus!
February 13
Mozart's Sublime Piano Concerto 20 in D minor
Steve Lund
''Of all the Mozart Piano Concertos — this is one of my favorites. I call it his "Eroica" moment because this is where Mozart (like Beethoven) presents his calling card as the preeminent composer in the world. The dramatic context here is that he has not seen his domineering father in quite a long time and this is where Mozart is ready to show his father—and the world—what he has in him. It's in D minor—the key of Don Giovanni which Mozart wrote in 1787, just after his success with The Marriage of Figaro. Talk about stormy and spooky music, on the one hand, and playful and child-like fun on the other—and dreamy and sublime on the side—no extra charge! Mozart has an intensity in this piece that jumps off the page! Crazy storms and passion that you will not forget! And remember: his father was there at the concert on February 10, 1785—and he heard it all! And you will too! Don't miss out!"
PDF Handout (Links to the recordings are listed in the PDF)
January 9
Dr. Janice Miner Holden
Dr. Holden served 31 years on the University of North Texas (UNT) Counseling Program faculty—12 of those years as chair of the Department of Counseling & Higher Education. Since retiring in 2019, Dr. Holden's primary research focus has been near-death experiences, after-death communication, and other experiences that transcend the usual personal limits of space, time, and identity. She has over 50 journal publications and over 100 national and international presentations. Dr. Holden previously spoke to GUSTO! with an enthusiastic response. This time her presentation will focus on after-death communication.
December 12
What I did during Covid...
Dan Reckmeyer
Avid adventure traveler and enthusiast, Dan Reckmeyer got bored like the most of us during the Covid Era. So, he decided to do something that kept him six feet apart from others and yet checked the box on another bucket list item. Riding across the US on a bike.
November 14
Cara Mendelsohn
Cara was elected in May 2019 as the District 12 representative to Dallas City Council. She currently serves on or chairs a number of key committees. Her legislative agenda includes lowering the property tax rate, supporting first responders, fixing potholes, providing better parks, addressing government inefficiencies, and dealing with the homeless. She will speak to us about the challenges and rewards of public service.
October 13 (Thursday)
New Discoveries from the Earth's Last Frontier
Captain Philip G. Renaud, USN (Ret)
Scientists from Woods Hole Oceanographic Institution (WHOI) have launched a bold program using new tools and technologies to explore the Ocean Twilight Zone (follow this link for more information on OTZ). This vast ocean realm regulates Earth's climate and supports more animals by weight than all of the world's fisheries combined—yet we know more about the moon than we do our own Ocean Twilight Zone. What is the Twilight Zone and why is it important? What have WHOI scientists learned from two recent expeditions and what discoveries lie ahead? Ocean Twilight Zone project lead, Philip Renaud, will share this amazing adventure.
September 12
Real Estate Update—Rent, Buy, Sell
David McQuaid and the Harvey Team
The Dallas real estate market makes the news almost daily with record prices for homes, giant rent increases in the apartment world, people bidding for homes just listed.… What's the inside story from people with the best insight?
David McQuaid, partner at Performance Properties, is a long time investor and manager of apartments. He will share his experience in the business and try his best to forecast the trends as he sees them.
The Harvey Team — Pam and Mike Harvey, will share their years of experience in residential real estate. They are agents of renown Ebby Halliday and will provide us with important insight into the ever changing "home market."
May 2022
The Return of Dave Lieber
Dave Lieber
Dave Lieber returned to GUSTO! to enthrall us with stories of his life and work. Dave, Watchdog from Dallas Morning News, has written a hard-hitting newspaper column in Dallas/Fort Worth since 1993. His goal is to save readers time, money and aggravation.
An author of a book and stage play about Ross Perot, Mr. Lieber spoke on the life of Mr. Perot, giving a glimpse into this amazing man's career.
April 2022
Recycling of KOG Bus for fun and leisure
Jeff Stager
Jeff and Laura Stager decided to spend their empty-nest years visiting all 50+ National Parks. In December of 2020, they took possession of the old King of Glory church bus and began transforming it into a "Do-It-Yourself" RV. Jeff presented their project, showing videos and photographs of the bus' months-long conversion into a fully equipped traveling mini-home, sharing stories of the renovation, and giving tours of the bus. It was a great time seeing the amazing transformation of the bus that many of us know so well.
March 2022
Caregiving and Care Receiving
Angela Thomas
As the leader of an organization that provides Caregiving services, Angela has keen insight into the subject of Caregiving and Care Receiving. All of us will be faced with these difficult decisions at some point in life's journey and Angela provided us with information and support that will make a difference.
February 2022
"A Deeper Shade of Blue: Personal Challenges of Clinical Depression" presented by Kent Schroeder
Kent Schroeder
Special Thanks to Kent Schroeder, a Martin Luther scholar, for speaking on such an important topic that spans all demographics and situations.
Depression is a frequent topic in this COVID year. Kent Schroeder had a stressful career in the healthcare industry that caused him to suffer from clinical depression. From this experience, he changed direction and now uses "hippotherapy," being with horses, to help people from ages 4 to 94 deal with both physical and mental challenges through personalized guidance in small classes. Kent discussed his new career direction, the realities of clinical depression, and how to help those who have it.
January 2022
A Conversation with Emma Rodgers, A Living Dallas Legend, Renaissance Woman,… and a Lutheran, too
Emma Rodgers
Emma Rogers has achieved much, including: Curator of the Dallas Civil Rights Museum, which she co-founded with Lois Lilly and Ann Brown Ervin, housed at the Martin Luther King Jr. Community Center in Dallas; tour leader for the Rites of Passage Program for Girls (ROPP for Girls), Inc.'s educational and community service journey to Ghana, West Africa in 2005, 2007, 2009 and 2011; named "Community Hero" in D Magazine's Special Heroes Best of Big D Edition - August 2020 for creating "Storytime at Bedtime" at the Bishop Arts Theatre Center, a YouTube video series in response to the COVID Global Pandemic to entertain children and parents needing to shelter in place.
One of the things Ms. Rodgers is most proud of is being co-owner of Black Images Book Bazaar with Ashira Oya Tosihwe. In 1995, the bookstore partners, along with romance writer Francis Ray co-founded the Romance Slam Jam. RSJ is a national organization that hosts the largest African American genre specific event for published and aspiring authors and readers.
december 2021
Parkinson's Voice Project
Samantha Elandary
Special thanks to Samantha Elandary, founder and CEO of Parkinson Voice Project, for her presentation at the December meeting on living with and caring for those with Parkinson's. More information can be found in the links below about Parkinson Voice Project and their commitment to helping individuals and families restore some normalcy in life and gain back self-confidence that Parkinson's can take away.