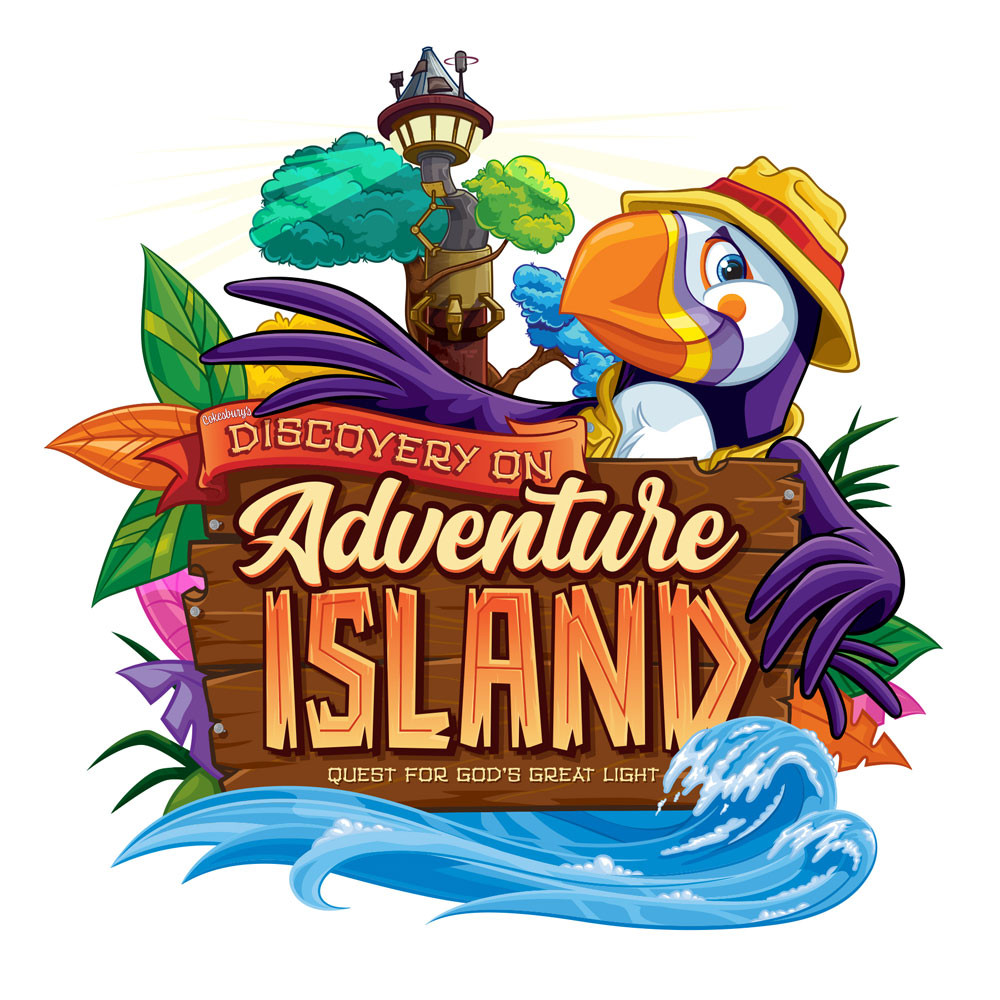 Quest for God's Great Light!
KOG VBS July 26-30, 2021
9 am to Noon
Discovery on Adventure Island invites children to arise and shine because the light of God's love has come and is shining on them. Preschoolers through 5th Grade will be empowered by exploring ways God shines great light in the world and by learning how they can also shine God's light by reflecting what they've learned.
From a whimsical lighthouse on an enchanted island, Explorers are guided by a Lighthouse Keeper and Beacon the Puffin on an exciting quest to find five mysterious Infinity Lanterns to help light their way. Children discover clues to finding each Lantern while learning how God's light shines in the lives of familiar biblical characters in Old and New Testament stories.
Early Bird Price: Individual: $20 per child Family(3+): $60. Scholarships available.
Looking for ways to help? You can spend a week of your summer helping kids on their quest to find five mysterious Infinity Lanterns at Vacation Bible School! If you volunteer for the whole week, your child attends free!